How do you generate buzz for Mission Tortilla Chips at one of college football's biggest games, the Border Showdown? By building the world's first interactive competitive nacho-making supercomputer, the Nachotron 3000.

This interactive fan experience was constructed and then placed just outside Arrowhead Stadium. Rival fans were invited to compete for their team of choice, Kansas Jayhawks or Missouri Tigers. Each competitor received five attempts to throw a football into a series of progressively smaller targets, each one representing a topping on free nachos. The scoreboard, meanwhile, kept a running grand tally of each team's points.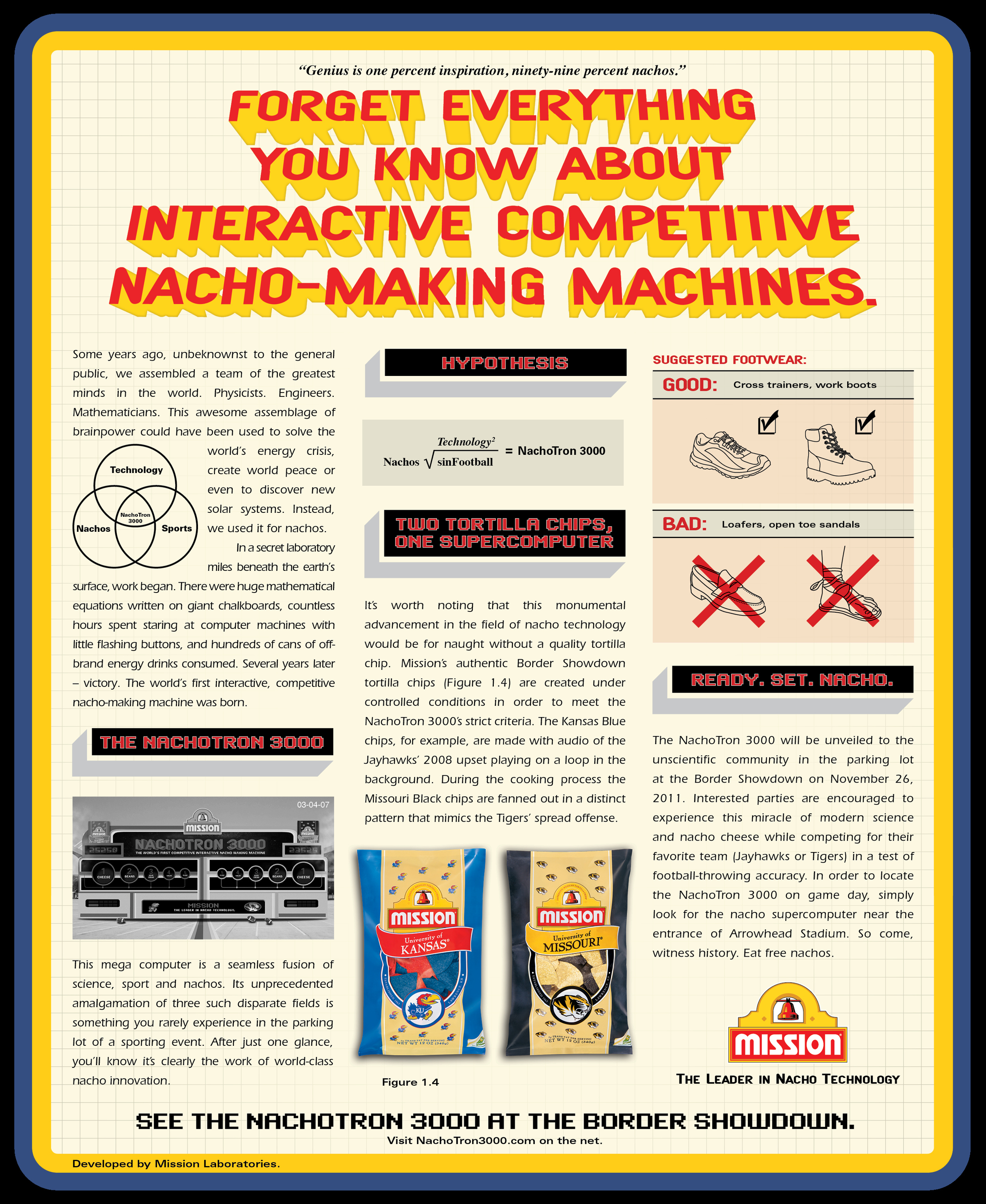 The Nachotron generated a lot of buzz, like this Q&A with ESPN Page 2. We also made this janky website.

With Zehner, Kamei and Morgens.